Help Center Ralali
Back to FAQ
How do I activate a permanently suspended wallet account?
If your account is permanently suspended, please contact us via info@ralali.com and attach your ID Card Picture and Selfie Picture with your ID Card. We will verify and recover your account.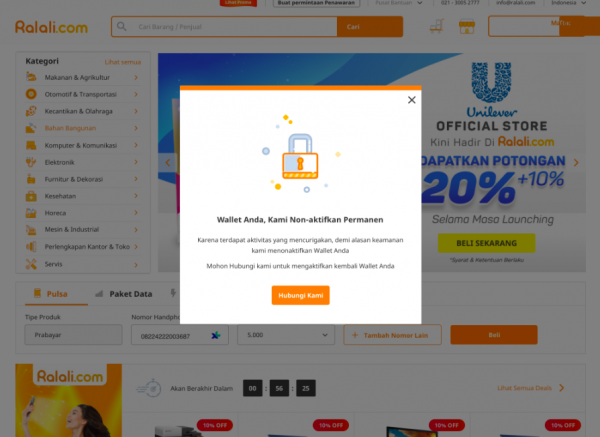 Is this article help you?
Thanks for your Feedback
Need more help?
Our Customer Service always ready for help you
Contact Us